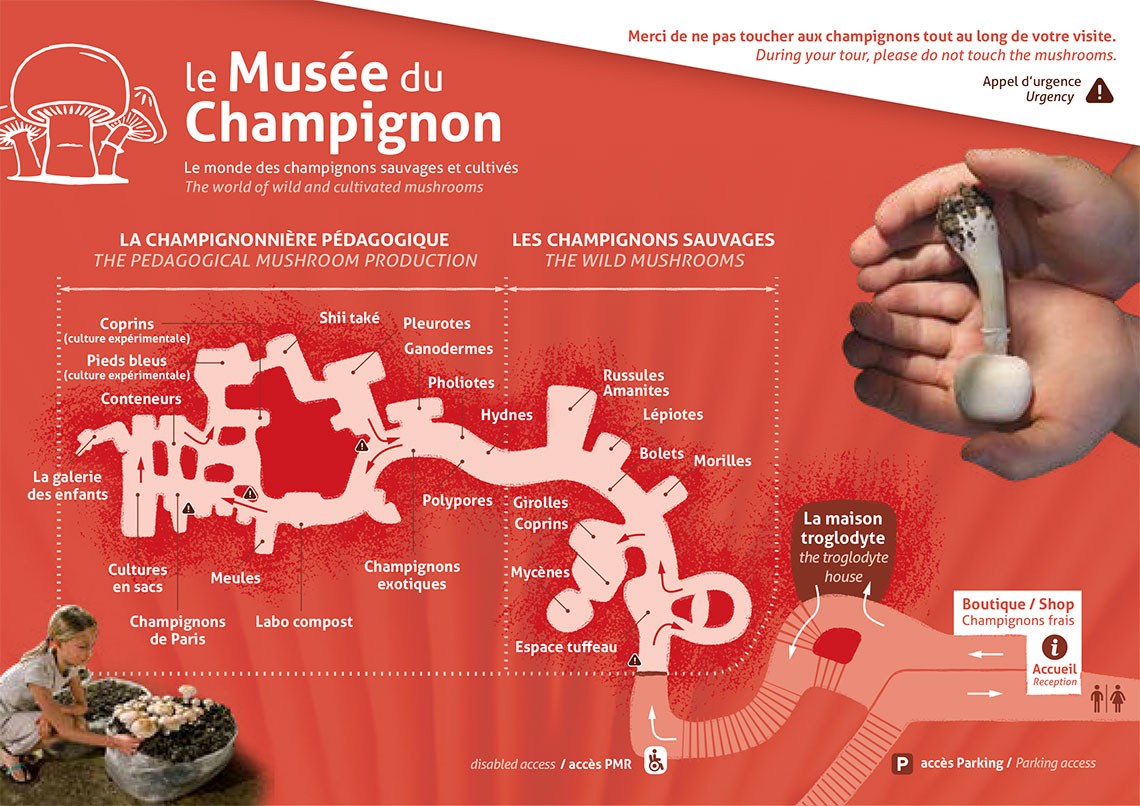 Enjoy the harvest of the day!
As the name suggests, the Museum du Champignon lets you discover the history and secrets of the mushroom culture.
But each year, these are also 10 tonnes of champignons which are harvested there!
So you can enjoy the sale of fresh mushrooms, the harvest of the day: button mushrooms, oyster mushrooms, shii také ...